Handy
Handy is a POS system developed by Trivec for handheld mobile devices. It is used as a complement to the Trivec Domino POS system, and it replaces the classic pen and paper since it enables the staff to take orders from the customer directly, modify them and send the orders to preparation.
Handy is a feature-rich solution, enabling the user to:
Make direct sales or place orders on tables.
Modify orders, split them, and add additional products.
Modify tables, split them and add additional products.
Apply discounts.
assign orders/tables to customer accounts and bar tabs.
Complete payments (With HandyPay).
If used with HandyPay, the payment can be completed on the handheld device as well.
HandyPay
HandyPay is an additional Handy functionality that enables the staff to complete the payment as well when ordering on a compatible Handy handheld device.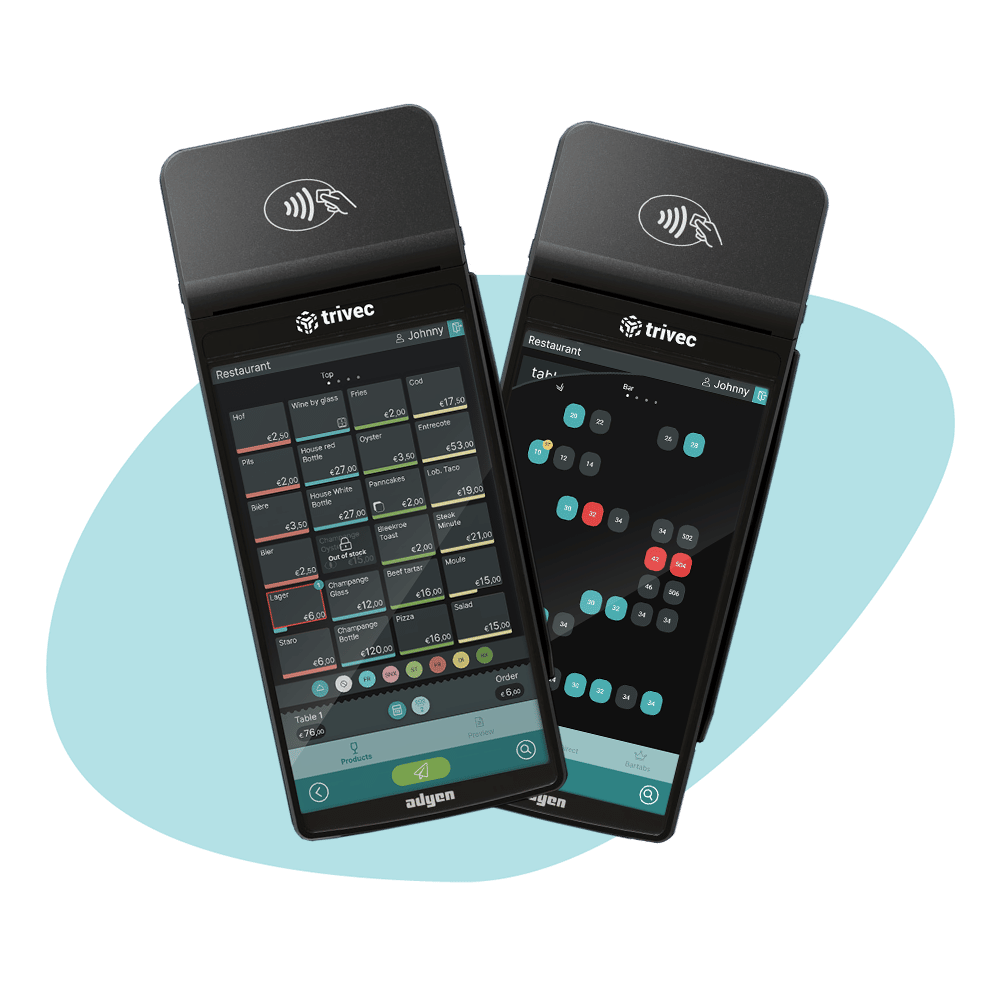 HandyPay devices
Trivec supplies two types of HandyPay compatible devices:
Device with an integrated card reader for payment purposes.
Device with a card reader and a printer.
For more info on which devices are HandyPay compatible, check out Handy devices.
Payment solution
The payment solution provider for HandyPay is Adyen. For more info on Adyen, check out What is Adyen.
What's next?
To start using Handy, check out Getting started: Logging in to Handy.
To find out more about Handy hardware, check out Handy devices.